American Songwriter is streaming the title track from Jake Bellows's "Help." The release is available through the Majestic Litter website as a limited edition full-length cassette with B-side and demo bonus tracks and as a five-song download (A-side only) which is also available digitally through iTunes. Bellows has a Los Angeles release show planned for January 17 at The Hotel Cafe.
Jake Bellows is the frontman of Neva Dinova, with which he released three proper full-length albums in addition to a split with Bright Eyes. Neva Dinova has toured the world as headliners and supported bands such as Death Cab for Cutie, M. Ward, Rilo Kiley, Stephen Malkmus, Daniel Johnston, Jonathan Richman, The Faint, Mates of State, Cursive, Azure Ray, Pinback, and more.
Recently, Jake Bellows and friends including Ben Brodin (Conor Oberst sideman and engineer at ARC Studios), Ryan Fox (The Good Life), Todd Fink (The Faint), and Heath Koontz (Neva Dinova) have been at work on a big batch of new songs which will be on Bellows's new album, to be released later in 2013. In the meantime, they took one of those album tracks, "Help", and put it on a cassette tape with a couple other recordings from recent studio sessions ("She's Feeling Low" & "It's All Working Out"), a gorgeous new song called "Meaning Wrong" and an old 4-track cassette solo demo of the Neva Dinova staple "Supercomputer". The flip side of the tape includes a handful of demos from Jake's deep catalog of unreleased material and most of them weren't recorded while on drugs. There's tape hiss, creaking chairs, coughing, a reggae tune, and an embryonic version of "It's All Right Now" which will appear in fleshier form on the upcoming full-length. Cassette includes mp3 download of the A-side tracks.
Track listing: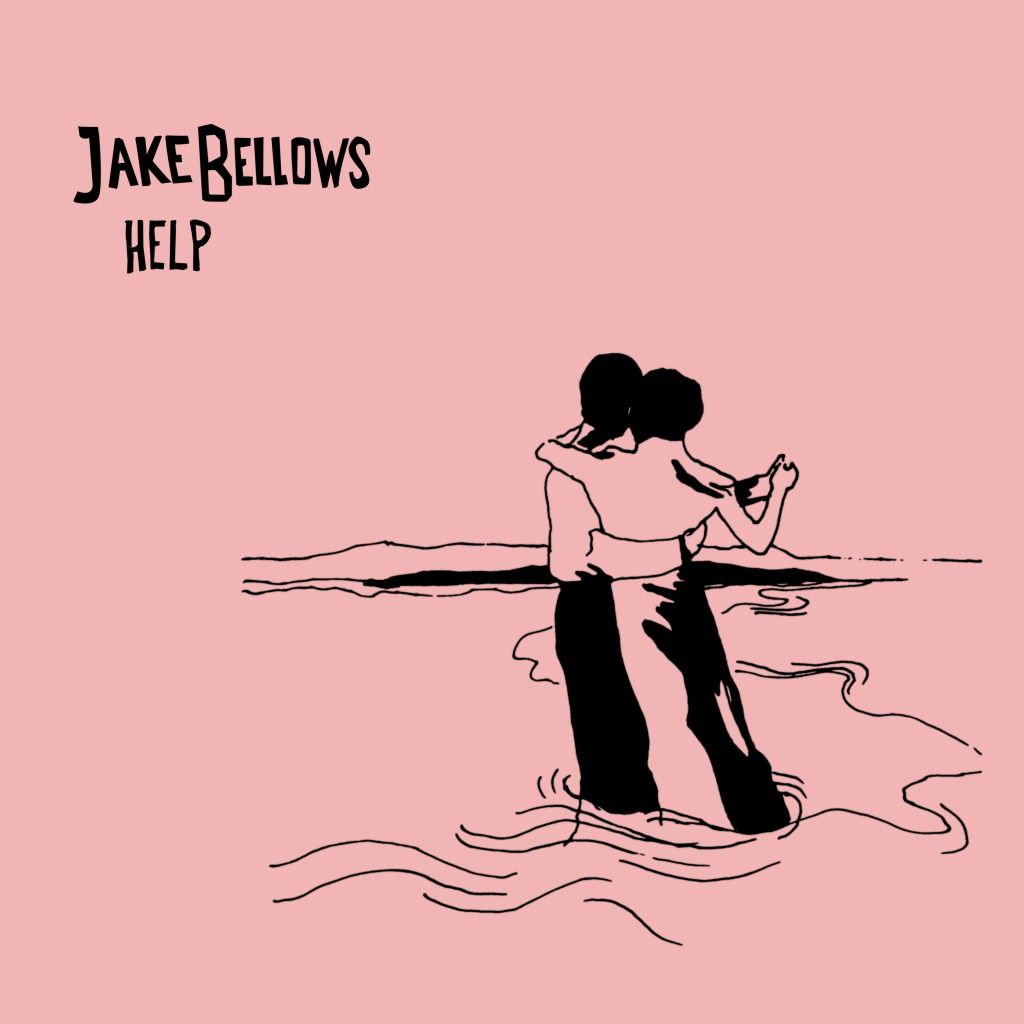 A1. Meaning Wrong
A2. Help
A3. She's Feeling Low
A4. It's All Working Out
A5. Supercomputer (demo)
B1. Don't Hide Your Love (demo)
B2. Seahorse Back (demo)
B3. Shadows (demo)
B4. It's All Right Now (demo)
B5. Lighthouse (demo)
Digital-only release includes the five tracks on side A.
For more info, please visit:
http://www.majesticlitter.com/jake-bellows/