Bikini's "R.I.P." G
ets Remixed by Grimes

RIPJDS 12" Remix EP 

Out June 7 

featuring Win Win, CFCF,  Houses, Teen Daze and Dreamboat 
"Bikini's unusual collaborative style leads to terrific electro-pop"- 

NPR
"Bikini's sound is an awesome plea to the few parts of the current music zeitgeist to have a baby and just 

be
 one." –

 RCRDLBL

 


"Bikini are one of my favorite new electronic artists this year. Dance music fans, definitely keep  your eye 

on them."

 –

 Prefix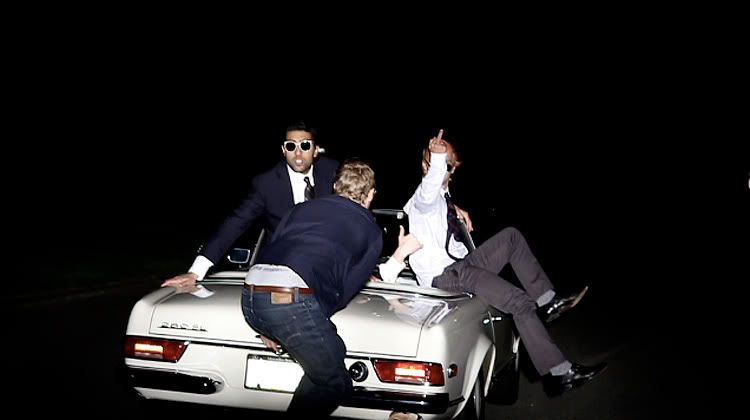 NY electronic duo 

Bikini

 is preparing to release the 12" remix edition of their 

RIPJDS

 EP on 

June 7

. 

The EP 

featuresremixes from 

Win Win

,

 CFCF

, 

Teen Daze

, 

Dreamboat

 and 

Houses

 and will be released on the 

India Trading Company

. 
The band has offered the Win Win remix of "American Mourning" for mp3 download, and as an added bonus, Montreal-based artist Grimes also recently remixed their track for "R.I.P." She composed her single "Vanessa" after being inspired by one of the band's performances in Vancouver.  Watch the video  for "Vanessa" and check out the remix at Gorilla Vs Bear. 
Recently playing a sold-out show with Gold Panda at Glasslands in NYC, the band also made several appearances at this year's SXSW, with one involving an inter-band scuffle outside of the Austin Museum. The result ended with a broken finger for guitarist Max Osburn. Click on the video interview below to find out what really happened.