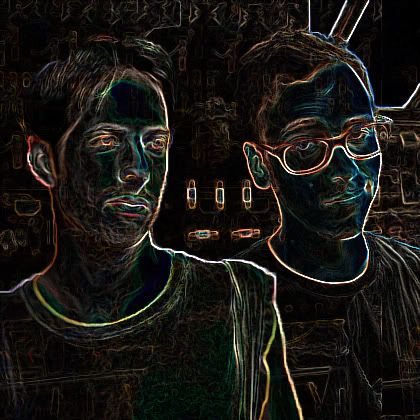 Carter Tanton Debuts New Distal Remix for "In Knots"
Announces Performance at Tomorrow Never Knows Festival



"a true musical jack-of-all-trades…an intriguing record that ranges across various styles." – American Songwriter

"a dizzying journey into the region somewhere between jangly alt-country and basement indie rock." – NPR World Cafe "Next 20"
"[Freeclouds'] sonic aesthetic is admirable…Tanton's put together a collection showing that he's
capable of memorable work." – Paste
Download Distal's remix of "In Knots" at the XLR8R premiere or Western Vinyl
Carter Tanton has debuted the original track and Distal remix of "In Knots" taken from his recently released full-length,
Freeclouds
, out now with Western Vinyl. Distal, the Atlanta-based DJ and producer known for his eclectic experimentation with house, dubstep, footwork and hip-hop, completely refaces Tanton's original cut, leaving almost nothing on the track untouched. Tanton embarked on an extensive nationwide tour with The War on Drugs earlier this fall and will make an appearance at Chicago's Tomorrow Never Knows Festival in January 2012.
Tanton's "crisp, transcendent voice" was recently featured on NPR's Song Of The Day, following his two separate pieces last month as the #1 artist of NPR World Cafe's "Next 20." Under The Radar says," 'Freeclouds' is a moody and earthen gem," proclaiming Tanton's "verdant tenor deserves your attention," while BlackBook notes, "Tanton skillfully weaves his own bittersweet tales – all steeped in nostalgic Americana – over eclectic samples and twanging guitar chords." In addition to recording and co-writing one song on Marissa Nadler's well-received 2011 album, Tanton has recorded albums by George Lewis Jr. (Twin Shadow) and Drug Rug among others, and is the newest active member of Baltimore-based Lower Dens.
Sunday, January 15th – Chicago, IL – Tomorrow Never Knows @ Lincoln Hall

3. Gauze of Song
4. Nylon
5. Saturday
7. In Knots (+ Distal Remix)
8. Pasture Sound
9. Land Lines
10. Pitch Bent Flute
For more information, please visit: