Dale Earnhardt Jr. Jr. Bring Their A-Game in New Video for
"Simple Girl" off Debut LP It's A Corporate World







Perform at Austin City Limits and Popped! Festivals
"There's a sense of weightlessness and openness to [Dale Earnhardt Jr. Jr.'s] music…This is rock as release: light enough for takeoff, airy enough for escape." – NPR

"'It's a Corporate World' displays Epstein and Zott's knack for penning smart pop music-they're songwriters who can deftly and ably change hats." – NYLON
Watch Dale Earnhardt Jr. Jr.'s Video for "Simple Girl" at
YouTube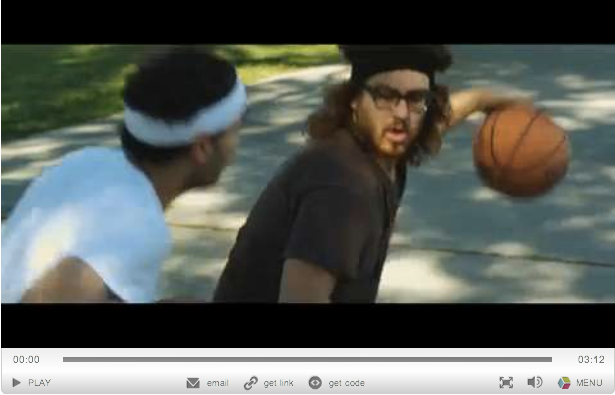 Detroit duo

Dale Earnhardt Jr. Jr

have released a new video for the single "Simple Girl,"
taken from their acclaimed debut LP, It's A Corporate World, which made one of Filter's "Top 20 Records of 2011 (So Far..)" and the NPR

Listeners Poll

as "Best Of The Year." Wrapping up their

second headlining tour of 2011,

including a performance at this year's
Lollapalooza,
the band will perform at this weekend's
Austin City Limits
and Philadelphia's Popped! Festival before a final show in NYC. They will then head overseas for a European tour.
The video for "Simple Girl" begins with a prepubescent version of the band and a mutual infatuation for the girl behind the lemonade stand. Dale member
Josh Epstein
said of the video,
"They say that behind every great man is an even greater woman–but sometimes, behind 2 mediocre men, we find that there is only one great woman and a whole mess of unfulfilled athletic dreams," with Daniel Zott adding, "we enjoy pickup basketball and more specifically, Josh rejecting the layups of small children."

Watch the video via YouTube and click here to see bonus footage of the guys playing basketball with the younger versions of themselves.
Dale Earnhardt Jr. Jr. on Tour
9/17 – Austin, TX – Lambert's
9/18 – Austin, TX – Austin City Limits
9/20 – Atlanta, GA – Drunken Unicorn
9/21 – Charlottesville, VA – The Southern
9/22 – Washington, D.C. – The Red Palace
9/23 – Philadelphia, PA – Popped! Festival
9/24 – New York, NY – Bowery Ballroom
For more info, please visit: