Fredrik Shines Light on New Video For "Chrome Cavities" off

FLORA

, Out Now on The Kora Records

"Each track on Swedish electro-folk trio Fredrik's newest album, Flora, is adorned with a menagerie of small
details." – ALARM "Best Album of the Week"
"FLORA definitely has that Fredrik feel…like the Notwist at their duskiest…there's some room to breathe and sink into this pulse [the band] are exploring. You want to lean in, rather than back." – Pitchfork
Watch the Video for "Chrome Cavities" over at YouTube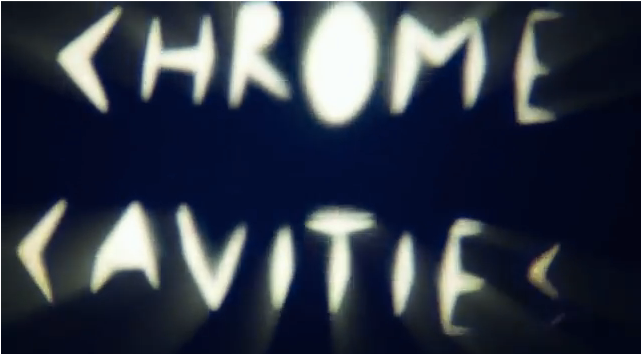 Swedish electronic trio 

Fredrik 

have released their new video for "

Chrome Cavities

," 

the first official video

 off of their recently released album, 

FLORA

, on 

The Kora Records. 

Watch the video over at YouTube. Directed by Fredrik's 

O. Lindefelt

, the clip is inspired by early motion picture magicians like 

Stan Brakhage

, 

Isidore Isou

 and 

Viking Eggeling

.
It is an abstract take on palm shadowplay using a vintage British overhead projector, an off-white canvas, scissors, paper, 8 hands and a fishtank full of flammable liquids. The colorations are natural, as it's a result of the way the lens refracts light at various distances, similar to a prism.

FLORA is the band's third full length album following the group's acclaimed sophomore release Trilogi, and is now available on white vinyl. Edited by O. Lindefelt, Fredrik's full-length video stream of FLORA, featuring Ylva the wolf on a backwards bicycle ride through the band's hometown of Malmö,has now reached over 250,000 hits on YouTube.The band made several appearances at SXSW 2011, and will return to the US later this year. 

FLORA Track List

01 Ylva
02 Vattenfront
03 Chrome Cavities
04 Rites of Spring
05 The North Greatern
06 Caleido Kalahari
07 Inventress of Ill (and Everything)
08 Naruto and the End of the Broken Ear
09 The Shape and Colouor of Things Gone Blind
10 I'm Pretty Sure He Said Killdren
11 Axis