Lali Puna Debuts Video for "Move On" off Latest Full-length


Our Inventions
"On Lali Puna's first album in six years, the quartet… keep things inventive."
 – SPIN
"…precious little slices of pop music…check out the beautiful sounds of Valerie Trebeljahr, Markus Acher, and company…and see what the six-year break since "
Faking the Books"
 has yielded." 
– 
XLR8R
"…polished and consistent. Their music is reserved, in a way that seems old-fashioned: more like Stereolab in the 1990s than the demonstrative electro-pop of today…every moment matters."
 – 
Pitchfork
Watch the video for "Move On" at the MTV Hive premiere or at 
Vimeo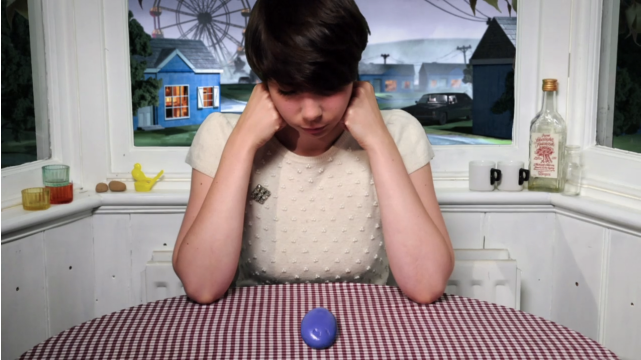 Munich-based quartet 

Lali Puna

 has debuted a new video for single "

Move On

" off of their latest LP, 

Our Inventions

 on 

Morr Music

. Watch the video for "Move On" at the MTV Hive premiere or at Vimeo. Its release coincides with a brand new 7-inch on Morr Music featuring "Move On" as well as the previously unreleased track "

See the Wood for Trees

" on the b-side

. "See the Wood for Trees"

 lyrically comments on the novel "

The Virgin Suicides

."

"Move On" is the second video that London based artist Yu Sato (Best Music Video at the British Animation Awards 2006 for 'Swanmeat' by Subtle) has directed for the group. Watch the first one "That Day" over at Vimeo. In the video above a woman endlessly peels purple potatoes trapped in the surrounding walls of her kitchen. The lyrics of the song are consistent with her plight as she mouths, "I'm gonna work fast 'cause tomorrow comes quick, we all move on." See if she ever breaks free and if ends the daily monotony.