Marissa Nadler Announces Select Tour Dates with Timber Timbre and Low In Support of Forthcoming s/t Album
" Grounded in sharp songwriting and expressive vocals…This is the sound of an artist coming
into her own." – 

Pitchfork
"While I'm left in awe of Marissa's talent, words to describe her music don't come easy to me and I admit to feeling hopelessly inadequate. There is a lot of strength and intelligence in this woman…"
 – No Depression
"If 'Baby, I Will Leave You In The Morning' is any indication, this will be the record that lifts Nadler into mainstream consciousness."– My Old Kentucky Blog
Download First Single "Baby, I Will Leave You In the Morning" (available to post)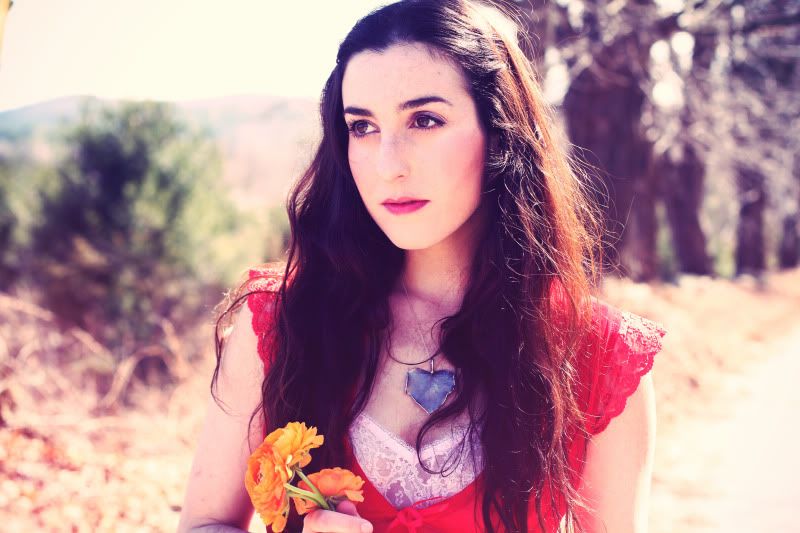 Boston dream-folk artist, 

Marissa Nadler

 has announced US tour dates with Canadian band 

Timber Timbre

, as well as an initial performance with 

Low

 in her hometown at the end of April. She will be touring behind her forthcoming fifth full-length album,  the first to be released via her very own label 

Box of Cedar Records

. Produced by 

Brian McTear

, the self-titled LP is set to be released on 

June 14

.
On this album her ethereal songwriting remains rich with soft imagery and beautiful textures.  "It's the most honest, natural record I've ever written," Marissa admits. Before stepping out on her own, launching a successful Kickstarter campaign where devoted fans donated to support her latest recorded effort and offering a string of hand-painted records and original artwork via Etsy, Marissa released her last two critically-acclaimed efforts, Songs III: Bird on the Water (2007) and Little Hells (2009) with Kemado Records.The label's vinyl start-up Mexican Summer was also named after one of her songs.
Making music for nearly a decade, Marissa's ambition shines in all of her  creative endeavors, and she's amassed a collection of unique experiences as a performer along the way.  She will be sharing some of her most bizarre and unhinged stories as authors Ryan Walsh (Rock and Roll Will Save Your Life) and  Steve Almond (of Hallelujah The Hills), interview her at This Has Been A Disaster – Thanks For Having Us  at The Cove in Cambridge, MA on May 29. Be sure to catch her gorgeous vocals live on her upcoming tour. More dates to be announced shortly!
Marissa Nadler's Upcoming Tour Dates
Fri. Apr 29 @ 8 PM – Boston, MA – Paramount Center w/ Low
Tue. Jun 7 @ 9:30 PM – Seattle, WA – The Sunset * 
Wed. Jun 8  @ 9 PM – Portland, OR – Mississippi Studios * 
Fri. Jun 10 @ 8 PM – San Francisco, CA – Swedish American Hall * 
Sat. Jun 11 @ 8:30 PM – Los Angeles, CA – Bootleg Theater * 
Sun. Jun 12 @ 9:30 PM – San Diego, CA – Casbah * 

* w/ Timber Timbre

Marissa Nadler 

Track Listing:
1. In Your Lair, Bear
2. Alabaster Queen
3. The Sun Always Reminds Me Of You
4. Mr. John Lee Revisited
5. Baby, I Will Leave You In The Morning
6. Puppet Master
7. Wind Up Doll
8.Wedding
9. Little King
10. In A Magazine
11. Daisy, Where Did You Go?
For more info, please visit:
http://marissanadler.com
http://marissanadler.bandcamp.com
http://www.etsy.com/shop/Marissamoon6
http://twitter.com/#!/marissanadler