SHOCKING! MATT THE ELECTRICIAN TO RELEASE 7th ALBUM
"ACCIDENTAL THIEF" JUNE 14
** "All I Know" video premiers on Baeble Music today! **
"…songs wrapped around rootsy arrangements so casually perfect that you'll need a twelve step group to dislodge your ears from the sheer pleasure."
– Sing Out! Magazine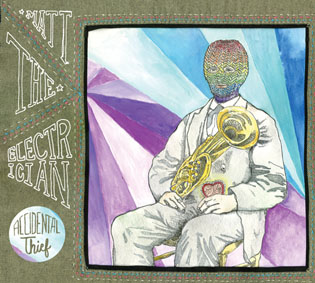 Once upon a time, there was a young man named Matt Sever.  He lived in Austin, TX, and worked as a journeyman electrician. Every morning, when it was still dark outside, he would go to work and wire houses all day long in the blistering Texas heat. When he would head home again, it was dark outside.  And then, sometimes, with no time to shower or change his clothes, he would go straight to the bars and nightclubs of Austin to play his songs for whomever would listen. He would apologize for his appearance, and explain to the audience that he was an electrician, and he found a certain nobility in this, even if no one wanted to sit too close to the stage. So they called him Matt The Electrician, and he did not mind this, for he was proud of himself, for there is no shame in a hard days work. But eventually, he quit his job as an electrician, to spend more time writing and playing songs, and the name stuck with him, because everyone needs an electrician sometimes.
Matt the Electrician is an independent singer songwriter from Austin, TX, who, since 1998, has self-released 6 studio records, 2 live records and 1 EP.  On June 14 he will release his 7th studio record, Accidental Thief.  To help celebrate & announce this, the first video from the album, for the first track "All I Know," premiers today on Baeble Music!
"I feel like I should just save a spot on my end of year list every year for whatever Matt the Electrician has done." – PopMatters.com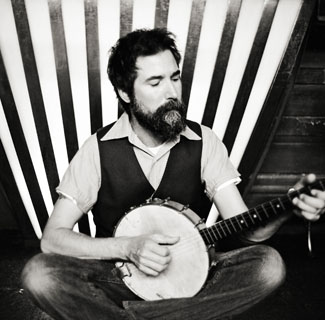 Matt tours all over the world, making regular trips to Europe and Japan as well as touring throughout the United States.  His songs have been featured in the movie "Playing Mona Lisa", the TV shows "Eli Stone" and "Army Wives", and recently his song "Got Your Back" was used in an LL Bean commercial. 
Having recently done a lot of co-writing with The House of Songs project, a collaborative pairing of songwriters from Scandinavian countries and Austin, TX, Matt has included six songs on his new CD that were written with artists from Iceland, Denmark, Norway, and Los Angeles.  Matt lives with his wife and two children in Austin, TX.  And yes, he really was an electrician.
With a sound not all that faraway from the likes of Bon Iver, the Avett Brothers, or even Mumford & Sons, its Matt The Electrician's time to shine!
"Matt the Electrician proves singer/songwriters can be funny without being clowns and thoughtful without being overwrought." – Amplifier
May 14th – Austin – Ric Fest Benefit, Blue Genie Art
May 16th – Austin – The Saxon Pub
May 23rd – Austin – The Saxon Pub
May 28th – Clarksville TX – The Clarksville Fine Arts Festival
May 28th – Austin – The Ghost Room
May 30th – Austin – The Saxon Pub
June 18th – Austin – Wyldwood Shows (CD Release Party!)
June 22nd – Dallas – Poor David's Pub
June 24th – Helotes TX – Floore's Country Store
July 1st – Lafayette LA – House Concert
July 2nd – Houston – Anderson Fair
August 3rd – Cambridge MA – Club Passim
August 5th – New York City – The Living Room
August 6th – Easton MD – NightCat
August 17th – Chicago – Schuba's Tavern
August 19th – Iowa City IA – The Mill Restaurant
August 20th – St Paul MN – Gingko Coffeehouse
Sept 9th – 11th – Sisters OR – Sister's Folk Festival
Sept 17th – Philomath OR – Harris Bridge Vineyard
Sept 23rd – Seaside CA – The Alternative Cafe
Sept 24th – San Francisco – KC Turner House Concert Series