HIGHLY ANTICIPATED DEBUT LP FROM MILES JONES 'RUNAWAY JONES' OUT THIS WEEK (APRIL 26)
ON MB3 RECORDS
Runaway Jones album release party MAY 5 PANDA NYC

"Those looking for the new names in hip-hop should perk up their ears the direction of rising Toronto rapper/producer Miles Jones, who offers up a mix of R&B, electro, reggae, and pop influences on his polished sophomore album, 'Runaway Jones'." – AOL SPINNER
Featured Album on AOL SPINNER'S Listening Party:

 "'Jones' sound is a stirring, soulful one, which marinates the often steady pulse of the beats on hand. Runaway Jones provides a soothing, refreshed approach to the commercially constructed music around.
A solid project which provides some of the finer aspects of the genre…"
– SOUL CULTURE
 "The rapper steps tall with an easy-going hip-hop sound that's as polished as it is reverential."
– EXCLAIM! CANADA
"With music like this, it's only a matter of time before 'Jones' truly blows up."

 "But more than anything, it is Miles Jones's own perseverance, hard work, and dedication to his craft that makes him a rising artist to watch."
– THE COME UP SHOW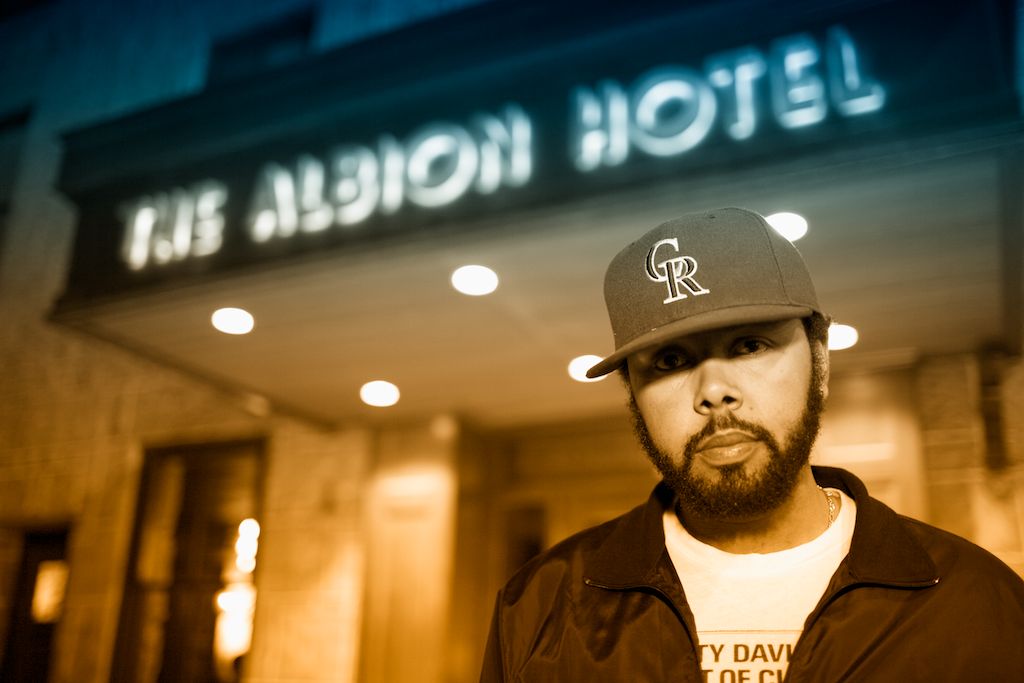 (New York, NY) After years of playing shows around Canada and as far as Japan, writing and producing for other artists and starting his own record label (Mojo Records & Publishing), buzzin' Toronto rapper Miles Jones is excited to see his debut album Runaway Jonesreleased in the US on April 26 on MB3 Records.
In early October 2010, Jones released the first single off ofRunaway Jones, "Never Wrong," which was produced by Drake's super producerBoi 1da. The T-Dot emcee then served up the public with another scorching heavy-hitter entitled,  "Time Machine." "Time Machine" quickly rose to hit the #2 slot on the US College Hip Hop Charts while "Never Wrong" placed at #3.  The track also received a nomination for "Hip Hop Song of the Year"(2011) from theIndependent Music Awards.
For those who know his roots, this comes as no surprise that Miles Jones is a rising star in the Toronto hip-hop scene.  Bass runs deep through Jones' veins. His grandfather helped pioneer the reggae movement at Studio One in Jamaica where Bob Marley and many others recorded their first big hits, while his father Hedley Jones aka Deadly Hedley Jones Jr. was an influential DJ on CFNY-FM and the early years of Toronto's club scene.
Miles continues this tradition by being active in all aspects of music as a DJ, producer, emcee, songwriter and the owner of his own label Mojo Records & Publishing. A true student of the craft, Jones' debut album One Chance also served as his thesis at McMaster University. The disc was released to critical acclaim and even helped garner Jones the 2007 Ontario Independent Music Award for Hip Hop Artist of the Year. Miles has also been recognized for his song writing talents, contributing 11 songs to Sony BMG's music catalogue as part of the Canadian Idol songwriters conference.
Miles went on to create a unique sound that honors the true origins of hip-hop and collaborate with A-list industry including Percee P, Detroit-based producerBlack Milk, and most recently, Grammy award-winning producer Boi 1da. Miles has been the recipient of distinguished awards from the Billboard World Song Contest for "Hip Hop Song of the Year" (2010) and the Independent Music Awards for "Hip Hop Song of the Year" (2009) and "Hip Hop Artist of the Year" (2007).  His music has been featured on major networks and hit television programs including CBS' CSI: Las Vegas and the 2010 Winter Olympics.
Miles Jones has continues to ride his wave of success opening for veteran hip-hop legends KRS-One and Souls of Mischief of Hieroglyphics fame. While Miles remains true to the lyrical and poetic integrity of hip-hop, he is also in touch with the current direction of music. He has opened for up and comers Thunderheistand has also shared the stage with international phenomena T-Pain andRaekwon of Wu-Tang.
Watch: "Never Wrong" (Remix)
Directed by: Aaron Alleyne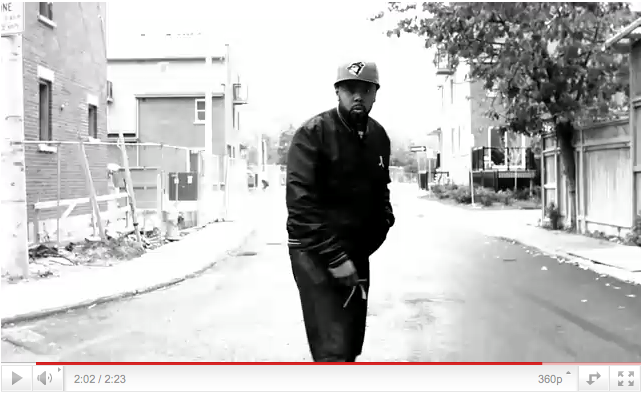 Watch: Miles Opening for RAEKWON @ Opera House, Toronto
Directed by: Chris Wardle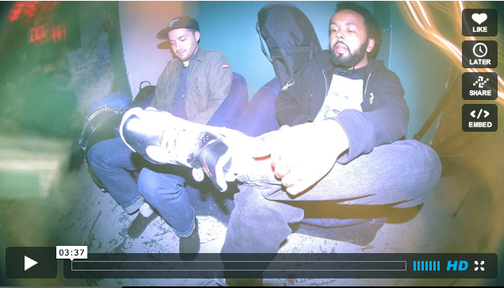 Runaway Jones Track Listing:
3. Coast to Coast feat. Kae Sun
9. Rhyme Like This feat. Percee P
10. Trust Me feat. RaSoul
11. Good Morning Mr. Jones
12. Say What feat. Shad K
13. No More feat. Marinda
17. (Bonus) Never Wrong (Remix)
Tour dates are currently being scheduled so check
Listen to music from Runaway Jones & download high res photos here:
The song "Time Machine" is approved to post:
MB3 Records launched in September 2010. MB3 Records is an independent record label with worldwide distribution via EMI Music and is a division of The MuseBox Inc. Other artists on MB3 Records and The MuseBox Distribution include Royksopp, The Fumes, Paper Lions, Brute Chorus, Living Days, My Other Friend, The Oholics and more to be announced.