NEeMA LAUNCHES EUROPEAN TOUR
Album produced with Leonard Cohen and Pierre Marchand
Includes Headline Dates and Support for Jeff Beck, Joe Cocker, Cyndi Lauper and Elton John
See a mini-documentary about NEeMA called "Down From The North" here: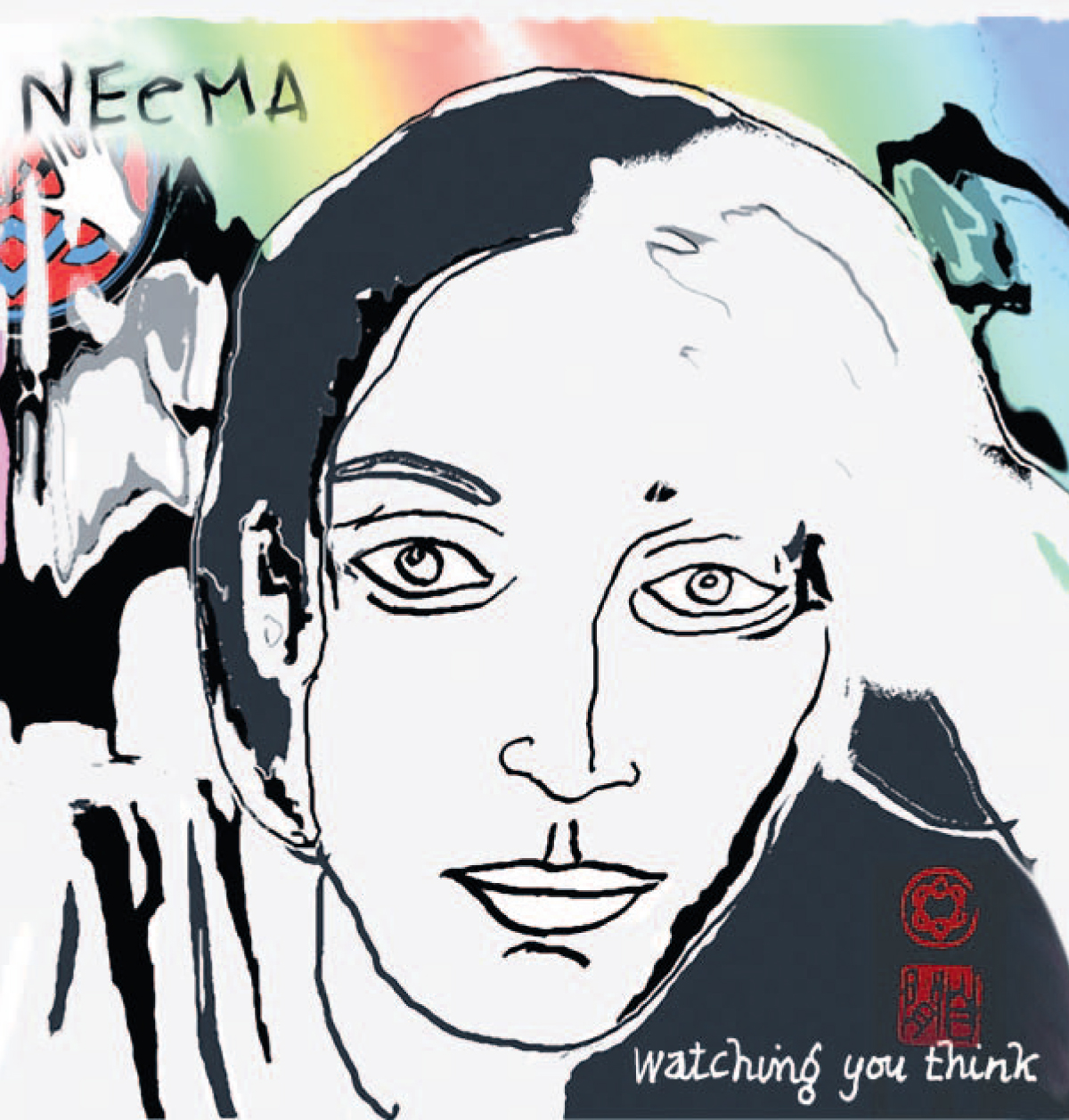 Fresh from the recent U.S. release of her second album Watching You Think, Montreal based singer/songwriter NEeMA has announced a European tour, beginning June 10th at Schlossplatz in Stuttgart, Germany.
In addition to her series of headlining club dates at intimate venues across the UK, Ireland, Germany, France, Sweden and more, NEeMA has also received backing from Jeff Beck, Joe Cocker, Cyndi Lauper and Elton John to support them at select tour dates across the continent.
A protégé of Leonard Cohen, who co-produced the album with Pierre Marchand (Rufus Wainwright, Ron Sexsmith), NEeMA follows in the tradition of singer/songwriters from Joni Mitchell to Judee Sill and Laura Nyro.  She is a much-travelled troubadour, with a poetic soul and charisma that has seen rave reviews in her native Canada and feted by the likes of The Wall Street Journal, Huffington Post, and Paste Magazine in the US.
Tickets for select tour dates will go on sale to the public on Friday May 6th for the UK dates and can be purchased through www.aeglive.co.uk . Fans should visithttp://www.neema.ca/ for updated tour and on-sale information.
10th June – Stuttgart, Germany – Schlossplatz – Opening for Joe Cocker
11th June – Mainz, Germany – Norfmole / Zollhafen – Opening for Joe Cocker
14th June – Copenhagen, Denmark – Amager Bio – Opening for Jeff Beck
15th June – Oslo, Norway – Spektrum – Opening for Jeff Beck
16th June – Malmo, Sweden – Kulturbolaget – Opening for Jeff Beck
18th June – Gothenburg, Sweden – Tradgarn – Opening for Jeff beck
20th June – Cologne, Germany – Blue Shell – HEADLINE
21st June – Hamburg, Germany – Prinzenbar – HEADLINE
23rd June – Prague, Czech Republic – Tesla Arena – Opening for Jeff Beck
25th June – Linz, Austria – Brucknerhaus – Opening for Jeff Beck
26th June – Vienna, Austria – Open Air – Opening for Jeff Beck
28th June – Ljubljana, Slovenia – Krizanke – Opening for Jeff Beck
30th June – Gent, Belgium – Handelsbeurs – HEADLINE
1st July – Paris, France – Le Grand Rex – Opening for Jeff beck
2nd July – Paris, France – Divan Du Monde – HEADLINE
4th July – Dublin, Republic of Ireland – Sugar Club – HEADLINE
5th July – Cork, Republic of Ireland – Triskel Christchurch – HEADLINE
7th July – London, England – Bush Hall – HEADLINE
8th July – Birmingham, England – O2 Academy 3 – HEADLINE
12th July – Istres, France – Pavillon Grignan – Opening for Cyndi Lauper
14th July – Lucca, Italy – Piazza Napoleone – Opening for Elton John
Click HERE  to listen to NEeMA's album 'Watching You Think' and to watch the video for "Escape," the album's first single. Click HERE to watch the video for "Elsa's Lullaby," a featured track off the album.
About Watching You Think:
Leonard Cohen is more than just a co-producer of Watching You Think; he is a musical mentor and fan of NEeMA's.  Of NEeMA's work, he has said, "in the midst of all the static, a voice of true feeling arises – a rare event!" The legendary musician/poet/artist also drew the haunting portrait of NEeMA, which serves as the album's cover.
Like Cohen, NEeMA surrounds herself with only the best musicians and the songs on Watching You Think are expertly fleshed out by some of Montreal's finest: Howard Bilerman and Tim Kingsbury of alternative hitmakers Arcade Fire; Tom Mennier, who has performed with Martha and Rufus Wainwright; Gurpreet Chana, who recorded with Nelly Furtado; Joe Grass and Miles Perkin, who accompanied award-winning singer Lhasa de Sela; and Haig V, who co-produced Bran Van 3000's album Glee.
The album features 13 folk-pop gems including the lead single "Escape", a poignant re-imagining of the Dire Straits classic "Romeo and Juliet" and a new version of her deeply moving musical prayer, "Masi 2010".
"The music is rich in the chamber pop and folk tradition, with a penchant for precise and delicate lyrics."
"A gifted wordsmith…the settings are as thoughtful and detailed as the songs they adorn.  A stunner."
"A strong sophomore effort that finds the artist chronicling both inner and outer turmoil in broad, poetic strokes."
"There's no denying this new voice in music is a strong, individualistic and driven one."
"Dreamy, introspective folk balladry delivered in mostly hushed tones and stylishly accented with strings and atmospheric production."
To learn more about NEeMA visit: