Johan Agebjörn's New Single "The Last Day Of Summer"

featuring Ercola & Queen of Hearts 

Out Now 

Le Matos Remix Available for mp3 Download
"A perfect soundtrack for dancing away those hot tropical nights." – 

Under the Radar
"you feel a sense of equality, respect and longing…all heart and ambient Italo Disco"
 – URB

"…soft vocals, shimmery synths, modulated bass lines, and pulsating beats…His production remains exquisitely lush and luxuriant."
 – Pitchfork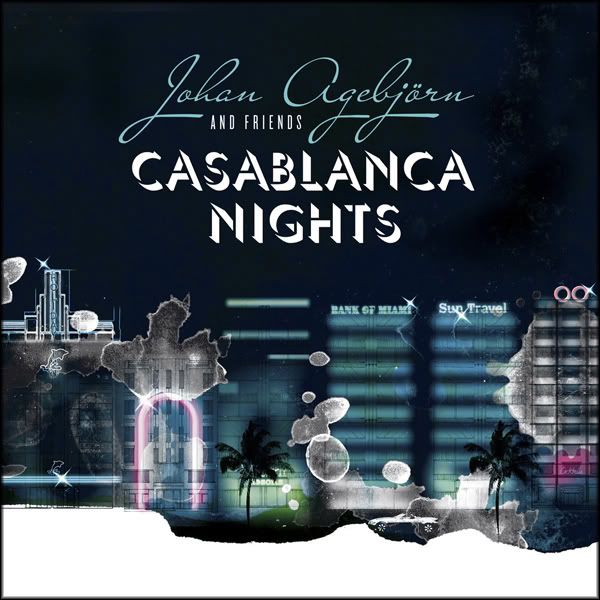 Swedish DJ/Producer 

Johan Agebjörn

 

(Sally Shapiro)

 & 

Ercola

 have released a new single for "

The Last Day of Summer

," featuring UK synth-pop songstress 

Queen of Hearts

. A unique remix from Montreal resident DJ

Le Matos

 is available for mp3 download for a limited time via SoundCloud. The original song is taken from Johan's recently released 

Casablanca Nights

, which can be ordered along with the single featuring remixes by 

Le Matos, Le Prix, Ercola

 and 

Dreamtrak Diamond Sound

 at Paper Bag Records. Watch the video for "The Last Day of Summer" as Queen of Hearts is depicted in a top notch array of high end couture. 

The full length album 

Casablanca Nights

, features collaborations with 

CFCF, Steve Moore (Lovelock, Zombi, Miracle), Sally Shapiro, Fred Ventura

,

 Lake Heartbeat

,

 Le Prix

,  Many vocals and instrumentations were recorded everywhere from Montreal to London, and Pittsburgh to Milan, while mastermind and producer Johan Agebjörn was back in Sweden, putting together the pieces.

Casablanca Nights Track Listing
1. 8ths (Intro Edit)
2. The Last Day of Summer [with Ercola & Queen of Hearts]
3. This Case Is Closed (Remix) [with Friday Bridge]
4. Watch the World Go By [with Le Prix & Lake Heartbeat]
5. Casablanca Nights [with Lovelock & Sally Shapiro]
6. Alice  [with Fred Ventura, Le Prix & Sally Shapiro]
7. Spacer Woman From Mars  [with Sally Shapiro]
8. So Fine All The Time [with Legowelt & Wolfram]
9. Le Noir Et Le Blanc Sur Le Plano  [with Sally Shapiro]
10. Memories of Satie [with CFCF]
11. Stranger (Chill Remix) [with Halftone]
The Last Day of Summer Track Listing
1. The Last Day Of Summer (Original Mix)
2. The Last Day Of Summer (Le Matos Remix)
3. The Last Day Of Summer (Le Prix Remix)
4. The Last Day Of Summer (Dreamtrak Diamond Sound)
5. The Last Day Of Summer (Ercola Remix)
6. The Last Day Of Summer (Radio Edit)