"When there's a camera on every phone and more than 24 hours worth of footage uploaded to YouTube every single minute, creating content is easy. But making art that rises from the static is as difficult as ever…"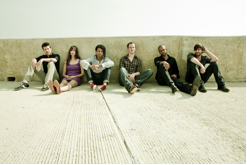 After a week of voting, Consequence of Sound has announced the winner of Scattered Trees' contest to select their next video for "Four Days Straight." Watch the winning video HERE, and read what Consequence of Sound had to say about the contest HERE. "Four Days Straight" has also been made available for free download HERE(feel free to post and share). The contest comes on the heels of Scattered Trees' release of their latest album Sympathy via Roll Call Records. And to celebrateSympathy's release, Scattered Trees has announced a very special album release show, presented by Consequence of Sound on 4/30 at Schubas in Chicago. See the band's full tour dates below.
In February, Roll Call Records, Consequence of Sound and Scattered Trees recruited four student filmmakers from around the New York City area to create their next music video. The four submissions the band received were stunning displays of creative work. "We were surprised and delighted by the film students we selected to make a video for 'Four Days Straight' — not just the videos but the directors themselves. Each personality saw the song in a different and interesting way." multi-instrumentalist and band videographer Jason Harper said in regards to the video. "Markus' video is impressive both technically and thematically — making for a bold and theatrical debut for him into the music video world. Congrats, Markus, and well done to his entire team."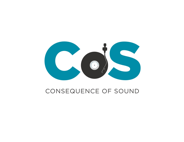 Sympathy has been praised by Nylon, RCRD LBL, Consequence of Sound and others as an album that's not to be missed. And it's easy to see why. The album is a focused, deeply personal collection of songs that finds Scattered Trees experimenting with lush multi-part harmonies, constructing dynamic builds, and exploring the intricacies of love and loss. Driving rock epics like "Four Days Straight" rub shoulders with melancholic elegies like "Where You Came From." The album's title track starts with a stripped-down plaintive mandolin, ultimately fading into a slow-burning orchestral groove. Melting into "Five Minutes," Scattered Trees continues the build until the track bursts forth. The band rounds out the record with the mournful acoustic closer "On Your Side," a fitting tribute for a deeply heartfelt and therapeutic album.
Scattered Trees Upcoming Tour Dates:
04/30: CHICAGO, IL @ Schubas (Sympathy Album Release Show sponsored by Consequence of Sound)
05/13: DES MOINES, IA @ Vaudeville Mews
05/15: ROCK ISLAND, IL @ Rock Island Brewing Co. w/ Wildfire
05/15: ST. PAUL, MN @ Turf Club w/ Wildfire
05/20: GRAND RAPIDS, MI @ Pyramid Scheme
07/31: CHICAGO, IL @ Taste of Lincoln Avenue