SHORTWAVE AND THE SKYLINE VERSES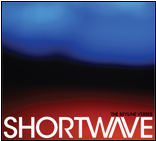 Anthems of heartbreak and triumph that tug at the heartstrings and speak to the masses. New-wave indie-rock that is smart and sexy. Pulsating dance-rock and contemplative ballads. Toronto's own Shortwave have managed to capture it all on their debut full-length albumThe Skyline Verses, available online now.

With seasoned producer Byron Kent Wong (The Crystal Method, Beck) at the helm, The Skyline Verses blends together vintage analogue warmth with a forward leaning attitude, creating an album that is as contemporary and immediate as it is reminiscent and familiar. It is also the long awaited follow up from a band that has recently shared the stage with an eclectic range of artists from Cracker to The Waking Eyes.
"The album title comes from a line in our song 'Louis L'Amour'," explains Ryan Johnson. " 'The skyline versus / The endless trail / Now look out point / Look out there'. A family member initially mentioned the phrase to me in passing and I instantly liked it and knew I wanted to work it into a song. From lyrics in a song, to the title of the album."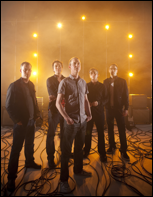 When Shortwave released their debut EPBreaker/Breaker (2007), they received a fan letter from Grammy winning producer Malcolm Burn (Neil Young, Bob Dylan, Iggy Pop). Not long after, Shortwave found themselves in New York recording their self titled sophomore EP in rapid time: one week. Several tracks from Shortwave (2008) received airplay on 102.1 The Edge and CBC Radio and Shortwave were featured on the first episode of AUX TV's Master Tracks. Their self-produced video for the single "Stereo" received rotation on MuchMusic and was also a featured video on MySpace.
Having been together for over five years, Shortwave can trace their origins back to their childhood. Brothers Ry and Sager Johnson (guitar) grew up in Toronto with Devin Jannetta (drums), forming various bands and sharing stages with the likes of Big Sugar, Junkhouse and Super Friendz. With the addition of long time friend, Cary Parker, the band's unique family dynamic was rounded out creating an environment where ideas are explored and honed as they seamlessly shift tempos, layer harmonies and dive into the sonic vastness of keyboards and effects.

"Their sound is rich and full, and the songs are well-crafted. For an indie band, the sound is remarkable radio-friendly, except it doesn't suck like you'd expect when you hear the term 'radio-frinedly'." – BlogTO
"Seems like they could explode in a really big, major label/mainstream success kind of way … packing each song full of insanely catchy hooks." – I (Heart) Music
Album Stream/Bio:
http://download.themusebox.net/shortwave/
Resources: