Spoiled by TWO OF EVERYTHING – BRIAN OLIVE set to release 2nd solo set June 7 on Alive Naturalsound!
** Co-Produced by ex-Greenhorne, Olive, and Black Keys man, Dan Auerbach **
"Reshaping the past, the album presents an alternate musical history where linear evolution is replaced by spontaneous genesis, and what a wonderful creation it is." – Goldmine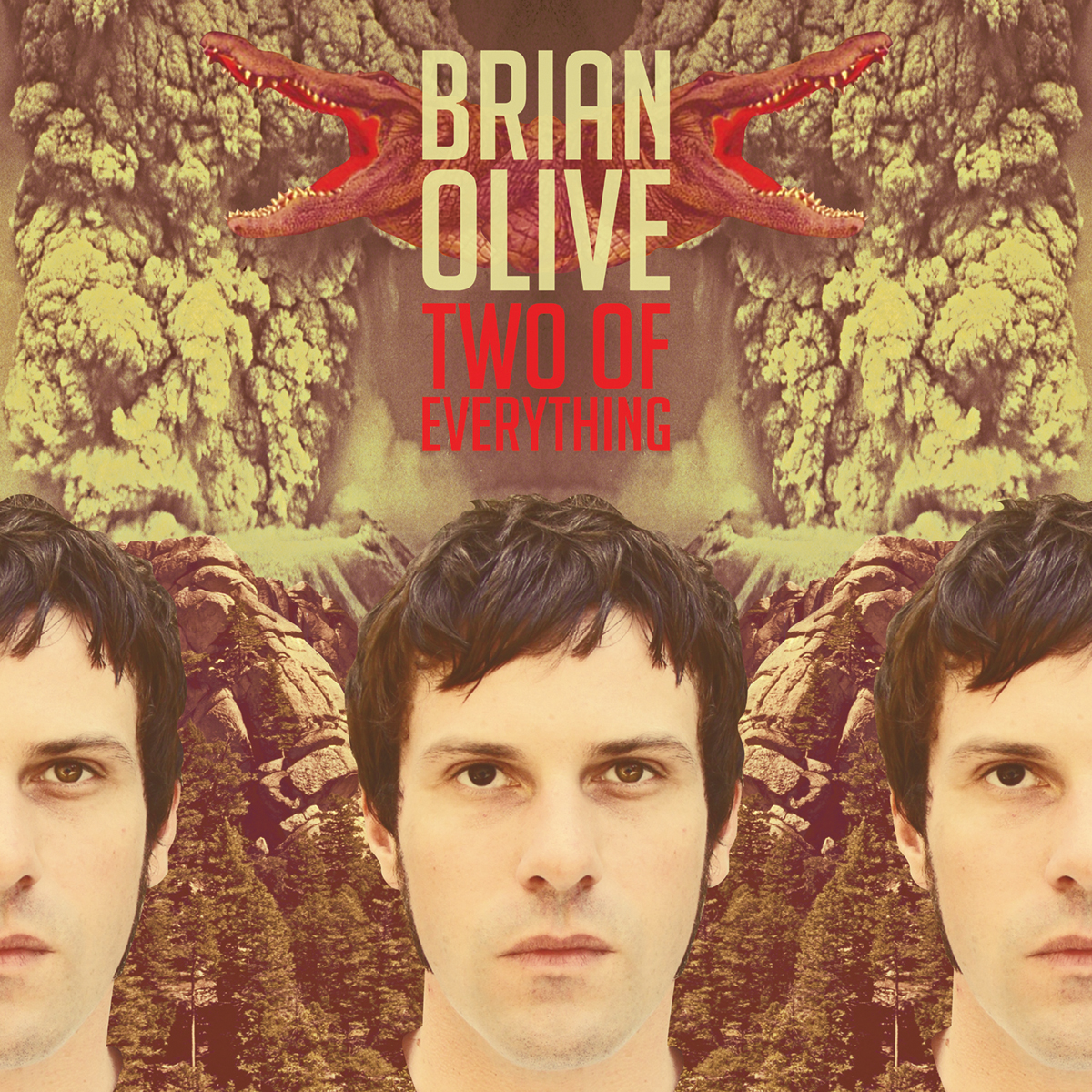 Brian Olive is a Cancer and was raised in Bright, Indiana. His early musical years were spent alongside rust belt rhythm and blues makers The Greenhornes and Soledad Brothers. These facts are mentioned because knowing these things about Brian Olive tells you nothing about where his latest (and second solo) album, Two Of Everything, is coming from…except for the part about being a Cancer. On June 7, Two of Everything(co-produced by Dan Auerbach of the Black Keys) will be released on the Alive Naturalsound label.
Two Of Everything is that very rare thing that we all look for in records but rarely find: an individual statement made by a fiercely independent artist with a unique worldview who possesses the wealth of talent and drive it takes to realize that vision. This record belongs in no time or place, but is both the Cosmic Slop and Big Bang of Brian Olive's mind and soul. Listeners will hear a litany of musical touchstones here (for starters… Night Tripper era Dr. John, Exuma, early Funkadelic, Canned Heat, West Coast pysch, Lee Dorsey's Yes We Can, Tribe Records, T. Rex, etc, etc, etc…) but what filters out is completely Olive's own. And the end result is an insanely dynamic soulful psychedelically rich summer album perfect for intergalactic flight, night visions, or voodoo rituals.
Recorded and Produced by both Olive and Auerbach at The Diamonds in Cincinnati and Easy Eye Sound  in Nashville. ToE features a revolving cast of talent including long time right hand man behind the throne Mike Weinel, Detroit psychedelic caveman David Shettler (SSM, the Sights), Daniel Allaire (Darker My Love), Jared McKinney (Greenhornes), and a chorus of real live angels and witches on backing vocals.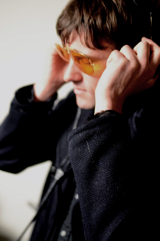 Musically the emphasis here is on groove, which never loses site of each song's bigger picture. The rhythm tracks never merely hold the songs down, but are rather an integral part of their tapestry. A variety of percussion rubs up against fuzzy synthesizers, hip hop bass lines, New Orleans second line snares, wailing voices, brass lines and flutes – sometimes all in one song. Perhaps the most important component is Olive's rich and varied dream soaked voice that guides listeners through this trip of mindfields, stars, and heavens.
There aren't many artists out there these days pushing things forward and doing so with such great sounds and clarity of vision. Olive's Two Of Everything is a direct hit to mundane re-treads of any of today's musical genres. Get in line and go to school.
"Unexpected is just how much musical ground is covered in this gem of a record, and with such cohesive results."– The Agit Reader
"I'm going to bury Brian Olive's self-titled summer 2009 release in a time capsule in my backyard, because I think residents of the future deserve to hear a record that offers a thorough summation of all that is good about rock music up to this point in history (AD 2009)." – Almost Four Stars
"An album of gritty retrospection. If you're a fan of the classics like I am, look no
further." – The Owlmag
In addition to national tour dates all summer long, Brian will be joining the legendary Dr. John and Dan Auerbach on stage at this year's Bonnaroo Festival in Tennessee. He is also laying down sax parts for Dr. John's forthcoming album.
May 17 Chattanooga – JJ's Bohemia
May 18 Nashville – The Basement
May 20 Birmingham – The Nick
May 22 Jacksonville – Jack Rabbits
May 24 Miami – Churchill's
May 26 Pensacola – Vinyl Music Hall
May 29 Atlanta – Smith's Olde Bar
June 2 Fort Worth – The Ardvark
June 3 Austin – Ruta Maya
June 11 Bonnaroo – Manchester, TN (with Dr. John & Dan Auerbach)
June 19 Phoenix – Compound Grill
June 21 Hermosa Beach – Saint Rocke
June 26 Fresno – Fulton 55