White Belt YellowTag
Release North American Debut EP  "You're Not Invincible"
May 10,2011 MB3 Records 
 "The atmospheric solemnity of Elbow or Doves." NME
"Impassioned, epic soundscapes" – The Guardian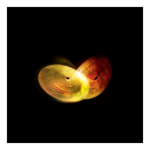 White Belt Yellow Tag are essentially the creation of 
Justin Lockey
 (
ex Yourcodenameis:Milo)
 and 
Craig Pilbin,
 who formed in 2008. Lockey had built up a reputation as one of the UK's leading new band producers having worked with 
White Lies and Late Of The Pier.
 With unashamedly big, anthemic, booming pop personality, their sound has been met with critic-slaying acclaim. It's two guys who like massive sounding music. And they aren't alone. 
 Self produced and mixed by Chris Potter (The Verve, Blur), further endorsing their audible caliber. Craig's soaring vocals have already earned comparisons to Mark Hollis from Talk Talk and Ian McCulloch. The addition of Tom Bellamy (a multi-instrumentalist formerly of The Cooper Temple Clause) as a full-time member on drums has furthered the bands expansive sound.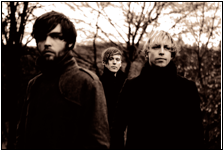 While their debut album 'Methods' saw it's release in the UK in summer 2010, on May 10,  White Belt Yellow Tag are releasing their US debut EP, "
You're Not Invincible" 
through MB3 Records. The four-track EP features the tracks 
You're Not Invincible, Remains, Pictures All The Same
 and 
You're Not Invincible (Losers Remix).
What started the uk frenzy with WBYT is "You're Not Invincible" a tune that Zane Lowe discovered on the bands myspace and started playing the demo version on his Radio 1 Show. Once  "You're Not Invincible" EP was released Zane gave it the accolade "hottest track in the world"after it had won 'Fresh Meat'.
Watch You're Not Invincible video here: 
Another classic tune, "Remains", is not the first WBYT tune to win Steve Lamacq's rebel playlist, he invited the lads on his "My new favourite band feature". This single was Sean Mckeaveny's single of the week on the 6music Breakfast Show and strangely won 'Video of the week' on Cerys Matthews Radio show. 
Have a listen here to Remains. This MP3 is cleared for posting: 
"An epic and swirling tune from a band to watch out for. Atmospheric, icy and a killer of a catchy tune, I love it." – The Sunday Mail
Lockey had bumped into Pilbin up in Newcastle; Lockey knew his way around a studio and Pilbin had a bunch of songs he wanted to try out.
The two consequently began working together and the relationship soon developed beyond producer and writer, as they shared duties playing all the instruments rather than waste time recruiting a band.
Within weeks they had amassed a bunch of amazing songs that teetered somewhere between the glacial grind of Slint and the soaring majesty of Doves – dramatic, tense & uplifting. WBYT are currently in the studio working on new material. 
You're Not Invincible Video
You're Not Invincable EP
Track Listing:
1. You're Not Invincable
2. Remains
3. Picture All The Same
4. You're Not Invincable (Losers Remix)
"An impressive effort, with the spirit of early Echo & The Bunnymen
providing the firepower." – Daily Mirror
"A rare thrill to behold." – The Fly
"We're bloody ecstatic this has finally been released. 5/5 A Masterful Debut" – Artrocker
"White Belt Yellow Tag are well on their way to becoming black belts in the brutal sport of indie rock" – Classic Rock
"Well worth a place in anyone's collection" – Clash Magazine
MB3 Records launched in 2010. MB3 Records is an independent record label with worldwide distribution via EMI Music and is a division of The MuseBox Inc. Other artists on MB3 Records and The MuseBox Distribution include Röyksopp, Zoobombs, Head Like A Kite, Chamberlin, White Belt Yellow Tag, Elisapie, Lights On Moscow, Jess Hill, Gavin Friday, Shortwave, Scattered Trees, Kae Sun, Paper Lions, Brute Chorus, Miles Jones, Sounds Under Radio, Living Days, My Other Friend, The Oholics, KrashKarma, and more to be announced.