"Watch The World Go By" in Johan Agebjörn's New Video feat. Le Prix and Lake Heartbeat off Casablanca Nights
  "a thrilling blast of heartbreak beats and sweet club emotion." – All Music Guide

"fizzing synth textures and filtered keyboards give ["Watch The World Go By"] a starlit quality"
 – Pitchfork Playlist
"Casablanca Nights proves that Johan Agebjörn works well with others, a notion he will hopefully explore more in the future." – Exclaim!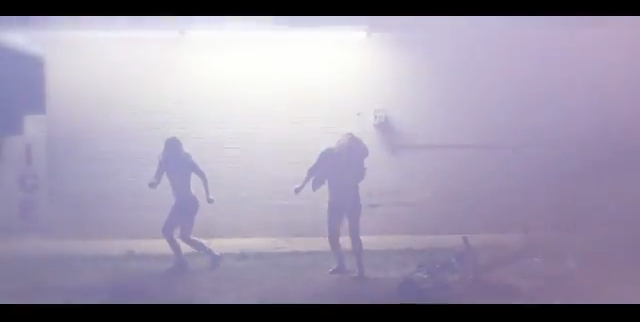 Swedish DJ/Producer 

Johan Agebjörn

 

(Sally Shapiro)

 has debuted a brand new video for his radiant single "

Watch The World Go By

" featuring Le Prix and Lake Heartbeat. Watch the video at the Discobelle premiereas they describe the track as "…another glorious example of his production skills, a lovely piece of gleaming italo disco with subdued vocals that carries the icy beat perfectly
.
" 
The single is taken from his debut album, 

Casablanca Nights

, which features 
collaborations with 

CFCF, Steve Moore (Lovelock, Zombi, Miracle), Sally Shapiro, Fred Ventura

,

 Lake Heartbeat

,

 Le Prix
and is available now on Paper Bag Records.
"Watch The World Go By" was directed by the talented Will Joines, who was responsible for Sally Shapiro's "Miracle" video, and most recently new works from Shilpa Ray and Her Happy Hookers and The Soft Moon. In the video above, Joines creates another intriguing piece of art, perfectly capturing the spontaneity and wanderlust of the single.  

Casablanca Nights Track Listing
1. 8ths (Intro Edit)
2. The Last Day of Summer [with Ercola & Queen of Hearts]
3. This Case Is Closed (Remix) [with Friday Bridge]
4. Watch The World Go By [with Le Prix & Lake Heartbeat]
5. Casablanca Nights  [with Lovelock & Sally Shapiro]
6. Alice  [with Fred Ventura, Le Prix & Sally Shapiro]
7. Spacer Woman From Mars  [with Sally Shapiro]
8. So Fine All The Time [with Legowelt & Wolfram]
9. Le Noir Et Le Blanc Sur Le Plano  [with Sally Shapiro]
10. Memories of Satie [with CFCF]
11. Stranger (Chill Remix) [with Halftone]

The Last Day of Summer Track Listing
1. The Last Day Of Summer (Original Mix)
2. The Last Day Of Summer (Le Matos Remix)
3. The Last Day Of Summer (Le Prix Remix)
4. The Last Day Of Summer (Dreamtrak Diamond Sound)
5. The Last Day Of Summer (Ercola Remix)
6. The Last Day Of Summer (Radio Edit)